30% auf alles mit dem Code BLACKWEEK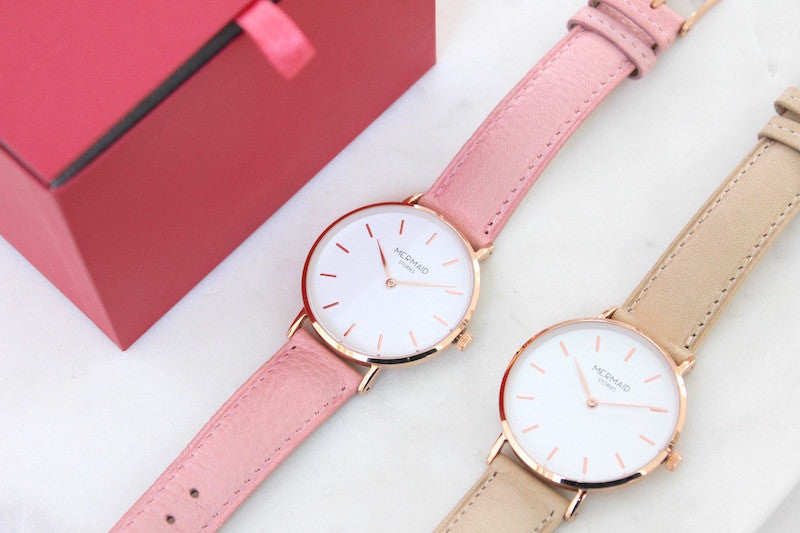 Summery times at Mermaid Stories
Shades of rosé and pastel are floating our Instagram accounts. At the same time as the sun is staying longer, the colors we see around us get lighter, and people on the streets have a special summery smile on their lips. 
We have collected sunny vibes and inspirations from mermaids all around the world, who have styled their Mermaid Stories watches in a playful, summery way. 
The french blogger Swann and the Berries styling her MIA watch with a dreamy combination in red. Discover the entire outfit and photo shoot on her blog.
Another shot by Swann: Perfume, cactus and mermaid flatlay with our MIA watch!  
Even when you are not outside all the time, but also have to work, you can add a summery look to your outfit. Our favorite inspiration for this: Maria Mosgaard with FREJA in an all-classy combination.
Nanna is taking her LOUISE to the pinkest places she could find - and to the beach: 
Marieke Kazen from the Netherlands wears JOSEFINE - showing that pastel colors just match. 
Not so much into sunbathing? Reading in the shade is also nice ☀️
 ➸ Feeling inspired? Choose your own Mermaid Stories watch and discover their personalities!