30% auf alles mit dem Code BLACKWEEK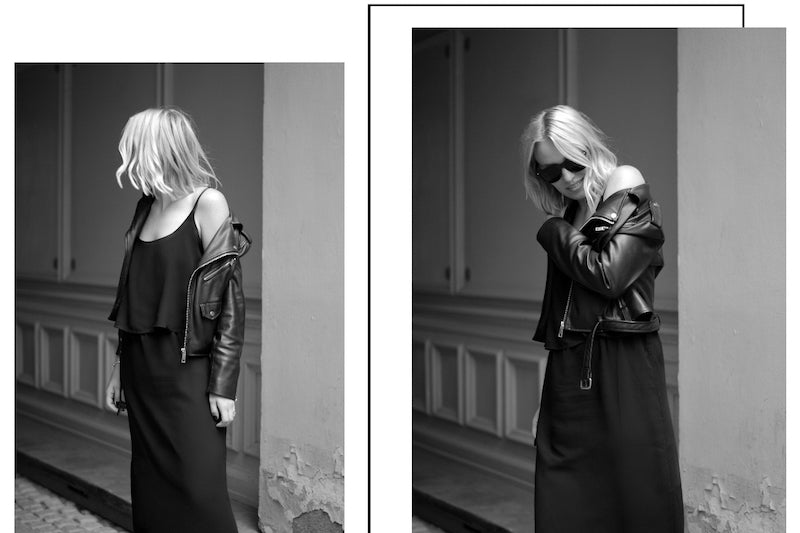 Cecilie Krog, Blogger & Content Creator
Beautiful shapes of sofas in beige, a lot of artistic impressions and Nordic aesthetics: Blogger Cecilie Krog has made a name for herself with her Scandinavian Chic style that embraces minimalism and calm colors like black, white and grey. 

Next to working on inspiring women through her own blog By Krog, Cecilie also works for different companies creating social media and other content. As part of our interview series Cool Copenhageners where we take a glimpse into the universe of creative women in Mermaid Stories' home city, we have talked to Cecilie about her everyday as a blogger and content creator.
We really like the beautiful Scandi chic aesthetics of By Krog! How did you get started with your blog and Instagram account?


Oh, thank you so much! Well, I started
my blog
back in 2013. Not really sure what I was doing or what I wanted to share. I always had an idea that I wanted to inspire people and after a couple of years, I found my own way.
My
Instagram profile
started out as a private – part-time thing till I about two years changed it to a business account and now use it as my portfolio for my work, inspiration and universe.
Are you blogging full-time?
Yes and no. The easy answer is yes but the reality is that most of the time I work as a content creator where I basically create visual content for different brands and help them with their social media channels.
You are also very much into art, which you are integrating seamlessly both into your blog and your Instagram accounts. What are your favorite places to discover new art?

Yes, lately I've discovered that I actually have a great passion for art and design. And I love discovering new artist or pieces. Some of the best places are museums and exhibits or reading magazines and design books.

And online?

I follow a bunch of great artist and creative souls on Instagram where I find most of my inspiration and new art.
Which artists do you like to follow on Instagram?
As I just mentioned I do follow so many inspiring people on Instagram that I can't keep track but just to name a few of my favourites
@therow
,
@thelinenyc
and
@pierre_augustin_rose
.
Fall is now slowly arriving after this beautiful Danish summer that seemed to never end. What's on your fashion list for this season?
Well besides the obvious basic items like knits and wool coats I've just added cowboy boots and a teddy coat on my fashion list for this season. Which I can't wait to start wearing – probably not at the same time…
You're very much into black, beige and white. What colours do you like to add if you want to make it a bit brighter?

I'm not sure I want to add any other colors to my wardrobe at least not brighter colors. But If I should add more colors it would be army green or maybe burgundy.
Which blogs of other bloggers do you like to read?
Honestly, I don't really read blogs… I know it might sound a bit weird since I'm a blogger myself but I'm very visual and that's why I love Instagram so much! It's all about the images and not the text. You might notice that most of my blog posts don't consist of that must text.
But if I should name just two of my favorites it would be Amanda Shadforth who runs
Oracle Fox
and
Beatrice Gutu
. Not only do I love their style and universe but they are both so creative and the work is all about quality!
Which is your favorite piece from Mermaid Stories?
I've been really fond of gold pieces the last couple of years and the golden
Pernille watch
is stunning. It's simple, classic and a must-have if you ask me!
Thanks so much, Cecilie!
➸ Head over to Cecilie's Instagram account or her blog for more Scandi chic inspiration and beautiful minimalistic aesthetics. 
If you liked reading about Cecilie, you might like our interview with Swiss fashion stylist Victoria Steiner or our conversation with blogger Caroline Plummer from Denmark.
Interview by Mermaid Stories
Photos: Courtesy of Cecilie Krog